Meet the team
Sara Webber
Prior to co-founding the Berkeley Food Network, Sara (she/her) served as director of the Berkeley Food Pantry, where she became aware of the need for innovative, out-of-the-box solutions to the thorny problem of food insecurity in Berkeley. She strongly believes that food assistance work must be done in a way that best respects and meets the needs of those being served. Sara has worked in non-profit development for the past twelve years, raising funds and awareness for local independent K-8 schools and organizations that support foster children, youth, and families. She has also worked directly with foster youth in Alameda County. Sara brings her background in American History and Public Policy to her work at BFN.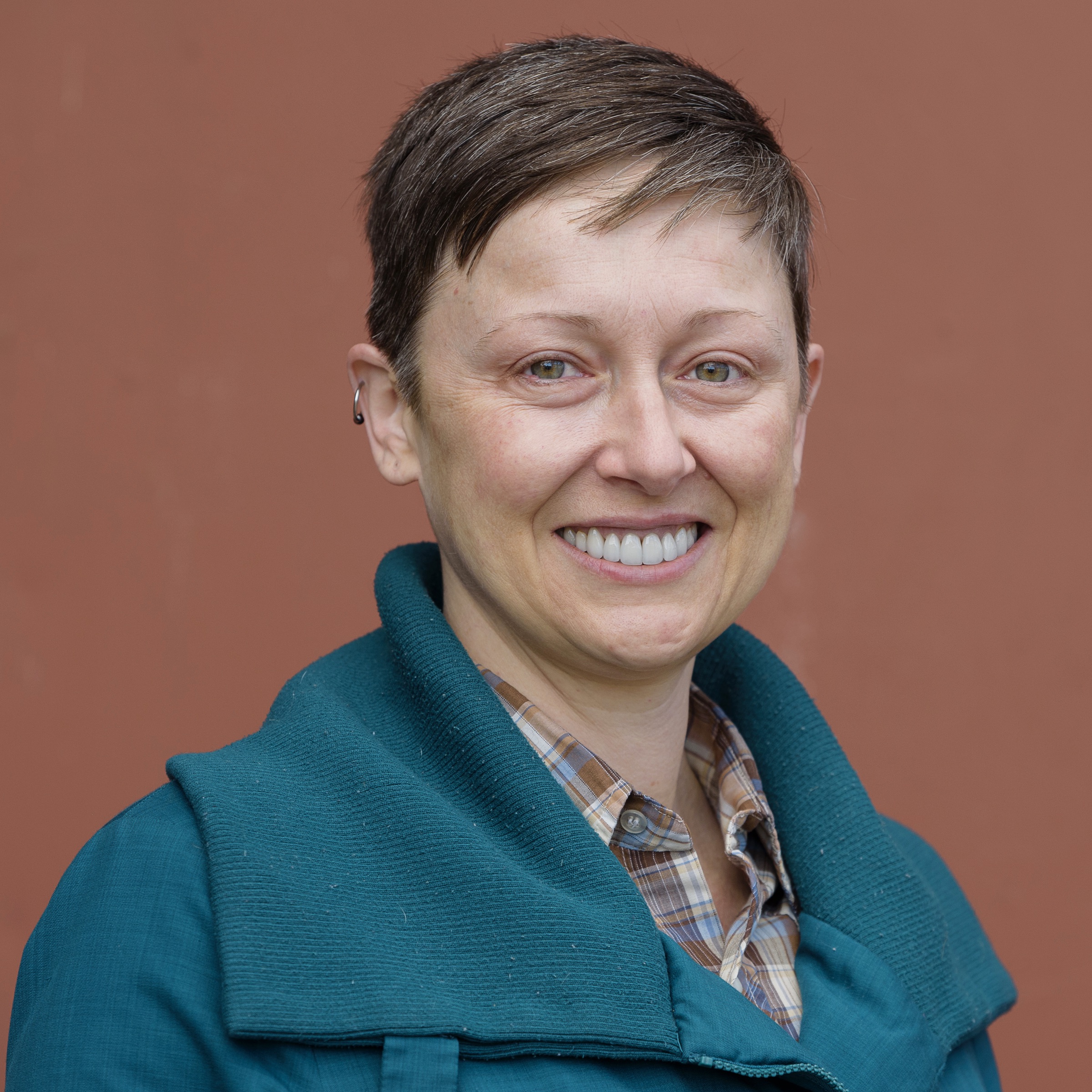 Erika Larson
She/Her
Business Operations Manager
Erika Larson
Erika (she/her) joined the growing BFN team in December 2020 as Executive Assistant, bringing with her a wealth of administrative support experience from a variety of organizations both large and small. The driving constant in her career has been to contribute in some way towards realizing a better world for all, a principle that has taken her to the fight for same-sex marriage, labor rights, and criminal justice reform. Erika was born in San Francisco, raised in Petaluma, and has been living in Berkeley since 2006. She is honored by the opportunity to work in and for her community.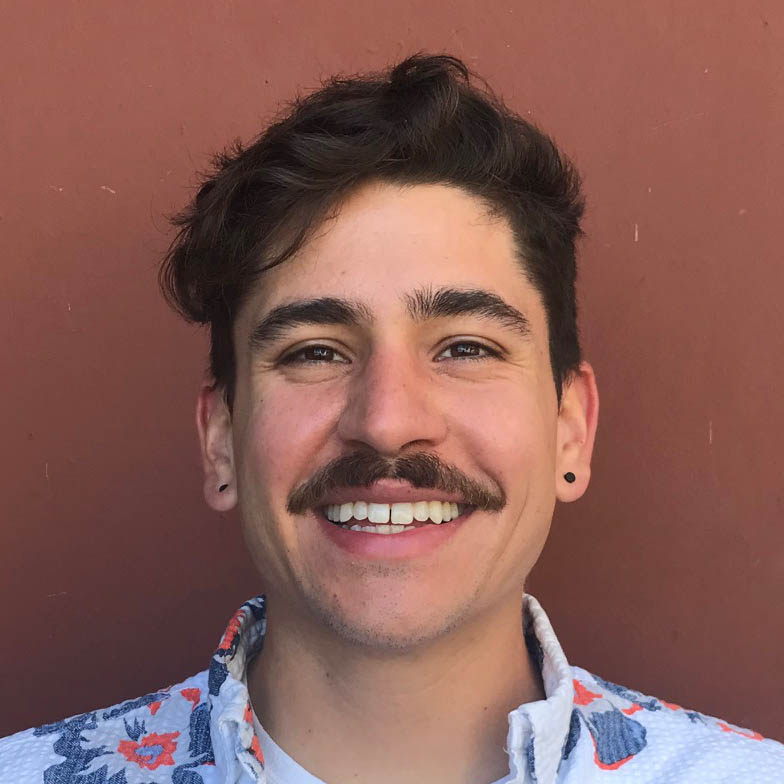 Andrew Crispin
He/him
Distribution Programs Manager
Andrew Crispin
Andrew (he/him) is from Manchester, New Hampshire. Andrew's lived experience with food insecurity has set him on a path to establish equitable food access as a fundamental right. He is an alumnus of the University of New Hampshire and Boston University with diverse work experiences ranging from scientific research, hospitality, international education, and public health leadership. He has a history of volunteerism and community engagement with nonprofits in tackling food insecurity across the country. In recognizing the power of food to build community, heal, and share knowledge, he is motivated to be a part of BFN to reduce barriers and improve food access in East Bay communities.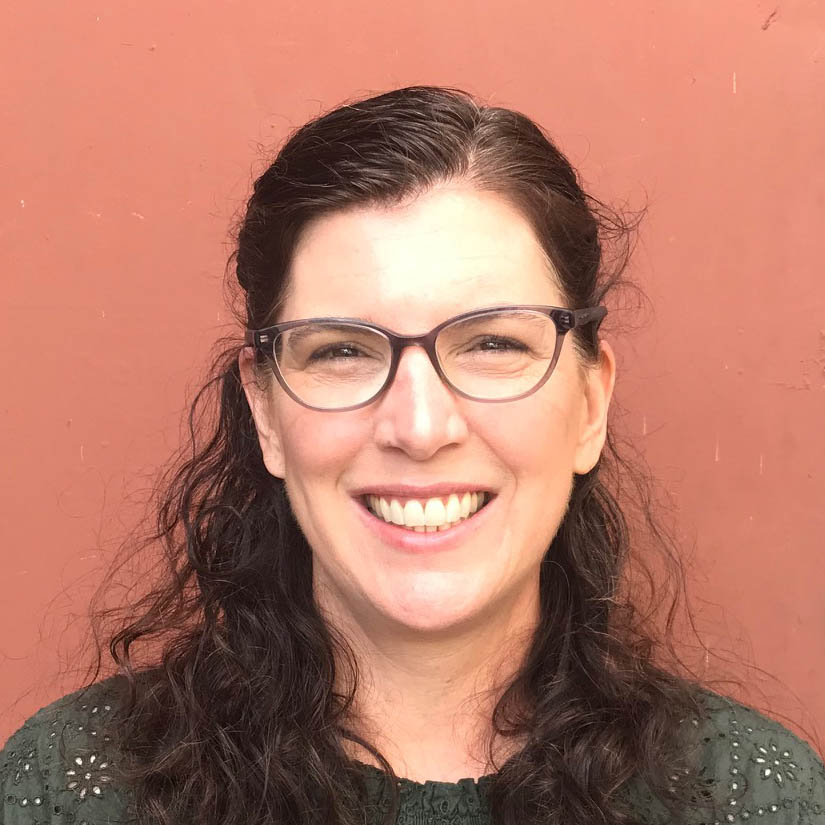 Perry Hall
She/Her
Volunteer Coordinator
Perry Hall
Perry Hall (she/her) has worked for over 12 years coordinating volunteers at non-profits engaged in environmental education. She is passionate about the difference that volunteers can make and works to match each volunteer's abilities and motivation with the needs of the organization. Perry is excited to be a part of making good nutrition more accessible to members of the Berkeley community that she calls home. She looks forward to collaborating with staff and volunteers to expand BFN's partnerships with local businesses and organizations.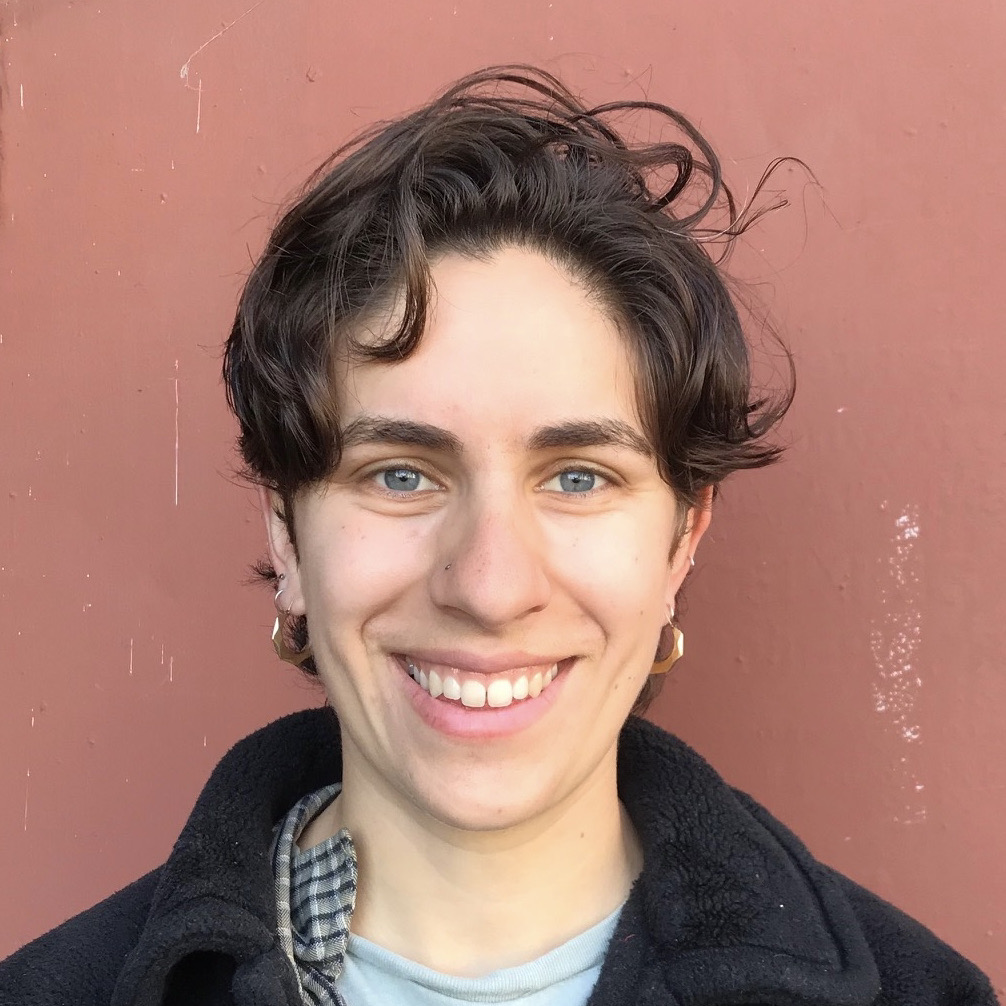 Emma Greenberg-Bell
She/Her
Pantry Coordinator
Emma Greenberg-Bell
Emma (she/her) has been working in the world of food justice and community organizing as a farmer and garden educator. She was born and raised in the Bay Area and is grateful to be a part of BFN's community-based work to recover and redistribute food in an area where she has deep roots. When she is not in the BFN warehouse, you can find Emma hiking the trails of the East Bay, tending plants in her front yard, or taking a polar plunge in the Pacific Ocean.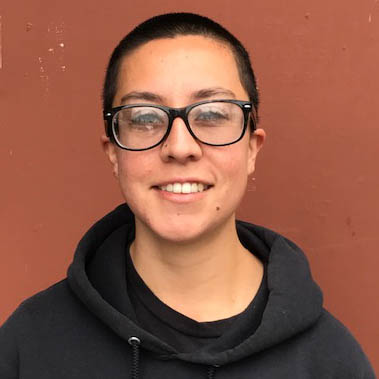 Jo Alvarez
They/She
Operations Associate
Jo Alvarez
Jo (they&she) is a non-binary Latinx person from the greater Los Angeles area. Jo started their food justice journey working at grocery stores and doing volunteer work with mutual aid projects. They are looking forward to learning more about making healthy food accessible to all, and connecting with other food justice organizations. When Jo is not working or volunteering, she spends her time making music, painting, skating, and enjoying time with nature and loved ones.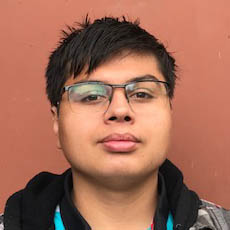 Oscar Vasquez Chamorro
He/Him
Operations Associate
Oscar Vasquez Chamorro
Oscar (he/him) first started working in the food justice field with Alameda County Community Food Bank in Oakland. Assisting and problem-solving with the volunteers is his favorite part of working at BFN. Oscar is a huge computer enthusiast who also enjoys playing video games with friends. Already bilingual, Oscar is further expanding his skills with Japanese language classes, and hopes to also begin studying Chinese as soon as he has the opportunity.
Our Board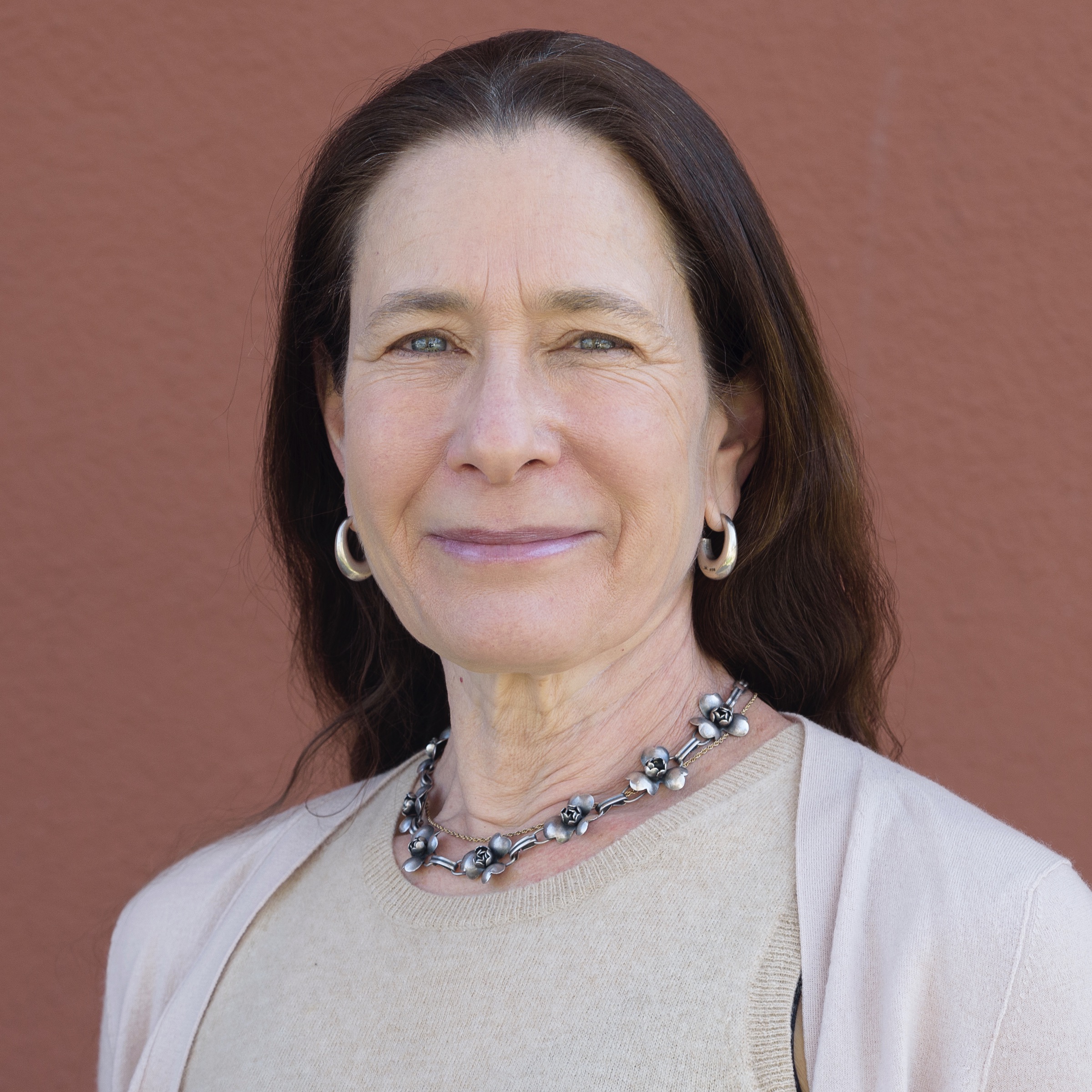 Deb Lewis
She/Her
Board Officer, Chair
Deb Lewis
Deb (she/her) is a former chef, caterer and food event consultant, and has been active in other Bay Area non-profits including Jewish Youth for Community Action (JYCA) where she was a board member and the Berkeley Community Fund. Deb retired from her role as a restaurant chef around 2000, and since that time has catered, planned, consulted and executed on food-related events and programming in the Bay Area for several non-profits and educational institutions including The Nature Conservancy, JYCA, Congregation Netivot Shalom, the St. Paul's Episcopal School and Berkeley High. Deb holds a BA in Urban Studies from Brown University. Prior to her food-related non-profit work, Deb was a staffer for the Greenbelt Alliance, a non-profit land conservation and urban planning organization in the Bay Area since 1958.
Dona Boatright
Dona (she/her) has held faculty and academic administrative positions for the California Community Colleges System Chancellor's Office, the College of Marin, Chabot College, and Allan Hancock College. Dona also served as the president of the California Chief Instructional Officers Association. She has worked as a consultant to the William and Flora Hewlett Foundation, the Carnegie Foundation for the Advancement of Teaching, and the James Irvine Foundation, particularly in the area of education in community colleges. She has been a consultant to multiple California college districts, and she regularly co-presents a course for new chief instructional officers. Dona is faculty in the Enrollment Management Academy at Claremont Graduate University, and is a co-author of the California Community College Chief Instructional Officer Manual. A resident of Berkeley, CA, Dona holds a Master of Arts degree and a Bachelor of Arts degree in Political Science, and completed coursework and exams for a doctorate in Political Science from UC Berkeley. "I have been concerned about food insecurity and have been a supporter of the Alameda County Community Food Bank for many years."

Rana Gidwani
Rana (he/his) is a Strategy Consultant at Strategy& (part of the PwC network), and an MBA from UC Berkeley, Haas School of Business. He has served in leadership at Haas, in Vice President of Admissions and Vice President of Social Impact roles. Rana earned dual BS degrees in Business Economics and Entrepreneurship from the University of Arizona in 2015. Rana's prior work experience includes time at Goldman Sachs and Rakuten, working in various strategy and operations roles. At Goldman Sachs, he headed up the Big Brothers Big Sisters Program through the firm's relationship with the nonprofit. Rana has spent time in East Africa working on various social initiatives such as HIV/AIDS eradication in rural Tanzania and fighting child pregnancy in Uganda, and he is passionate about putting an end to food insecurity globally. Rana is obsessed with all things food and cooking. He is an avid traveler, an adventurous eater, and a certified SCUBA diver, looking to discover the world's next best hole-in-the-wall.

Susan Choy
Susan (she/her) co-founded and later served as President of MPR Associates, a Berkeley education research and consulting firm. She specialized in issues related to college access and success and student financial aid. After retiring, she turned her attention to food insecurity and food waste issues and has been an active volunteer for the Alameda County Community Food Bank. She has a bachelor's degree from McGill University, a master's degree in City and Regional Planning from UC Berkeley and a PhD in Public Administration from New York University. "After working in many public policy areas, I have come to appreciate the urgency of addressing food insecurity in our community. Without adequate and nutritious food you can't be healthy and you can't succeed in school or work."