Meet the team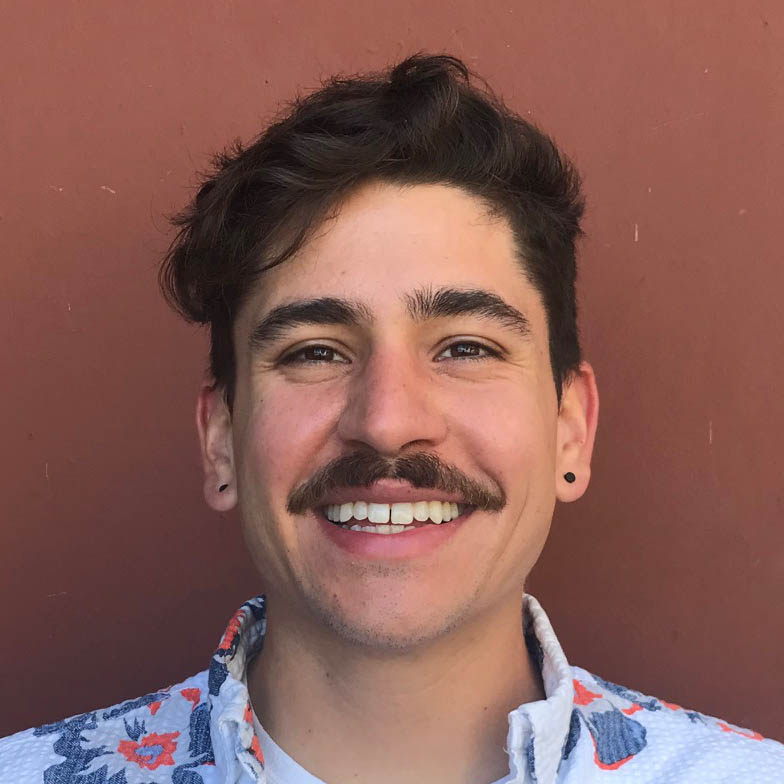 Andrew Crispin
He/Him
Senior Manager of Programs & Partnerships
Andrew Crispin
Andrew (he/him) is from Manchester, New Hampshire. Andrew's lived experience with food insecurity has set him on a path to establish equitable food access as a fundamental right. He is an alumnus of the University of New Hampshire and Boston University with diverse work experiences ranging from scientific research, hospitality, international education, and public health leadership. He has a history of volunteerism and community engagement with nonprofits in tackling food insecurity across the country. In recognizing the power of food to build community, heal, and share knowledge, he is motivated to be a part of BFN to reduce barriers and improve food access in East Bay communities.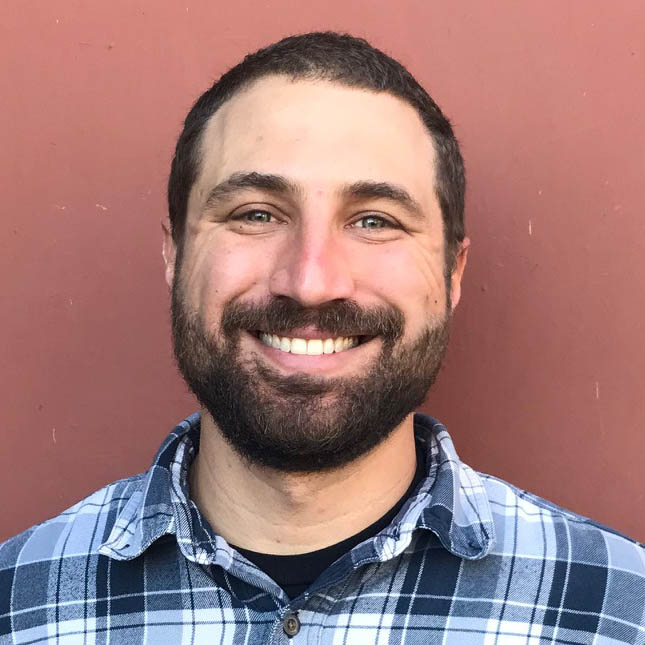 Ben Lindheim
He/Him
Inventory & Procurement Manager
Ben Lindheim
Ben is a second generation Berkeley resident and is fortunate to return home and work in the community he grew up in. He brings with him a background in farming, cooking, and organic produce sales and distribution. Ben is excited to work for an organization that is focused on improving access to healthy, high quality food for the Bay Area community.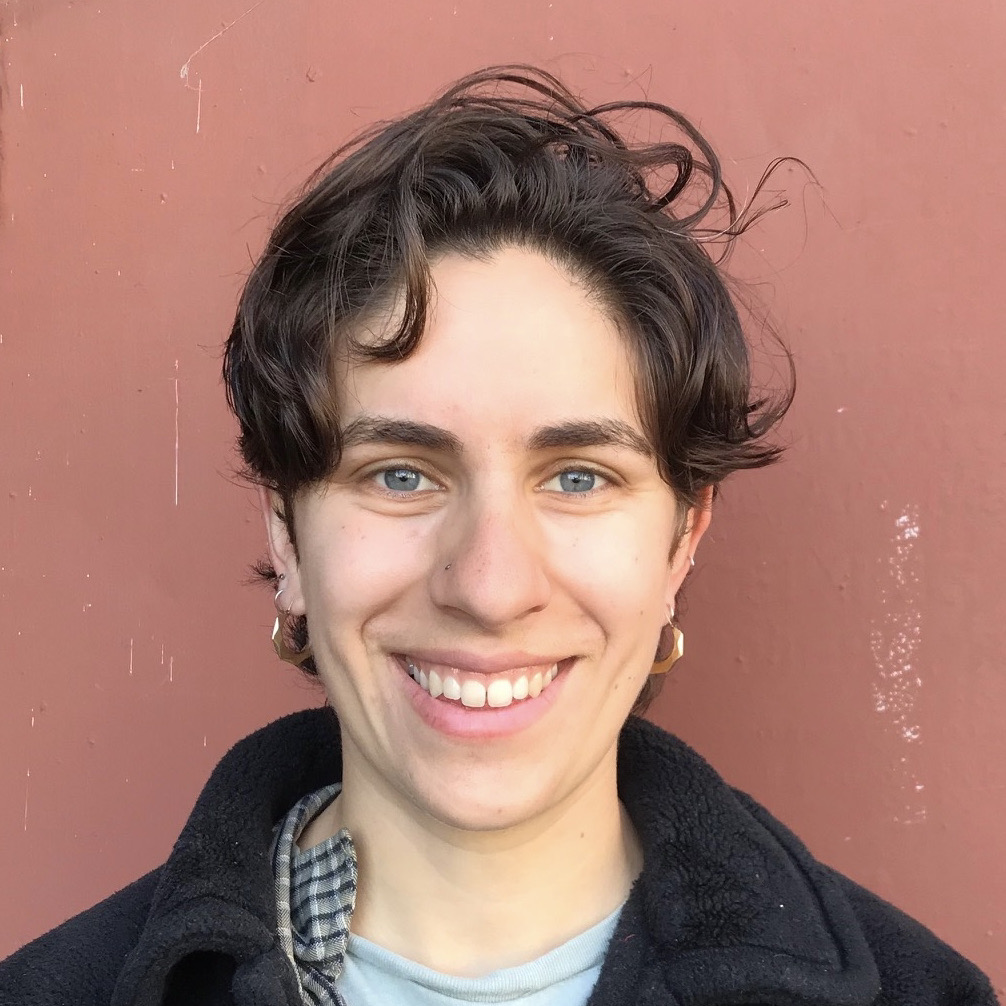 Emma Greenberg-Bell
She/They
Pantry Coordinator
Emma Greenberg-Bell
Emma (she/her) has been working in the world of food justice and community organizing as a farmer and garden educator. She was born and raised in the Bay Area and is grateful to be a part of BFN's community-based work to recover and redistribute food in an area where she has deep roots. When she is not in the BFN warehouse, you can find Emma hiking the trails of the East Bay, tending plants in her front yard, or taking a polar plunge in the Pacific Ocean.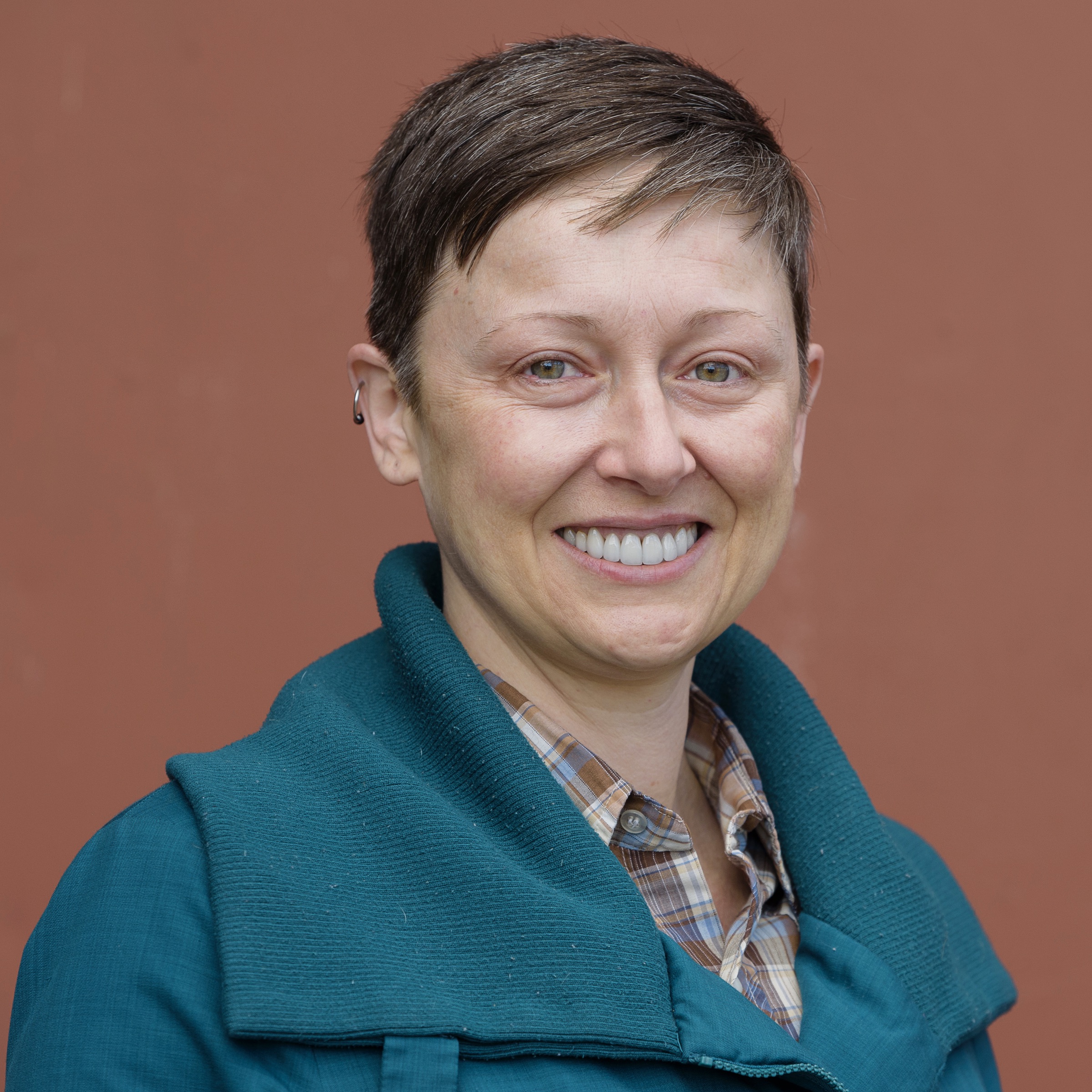 Erika Larson
She/Her
Business Operations Manager
Erika Larson
Erika (she/her) joined the growing BFN team in December 2020 as Executive Assistant, bringing with her a wealth of administrative support experience from a variety of organizations both large and small. The driving constant in her career has been to contribute in some way towards realizing a better world for all, a principle that has taken her to the fight for marriage equality, labor rights, and criminal justice reform. Erika was born in San Francisco, raised in Petaluma, and has been living in Berkeley since 2006. She is honored by the opportunity to work in and for her community.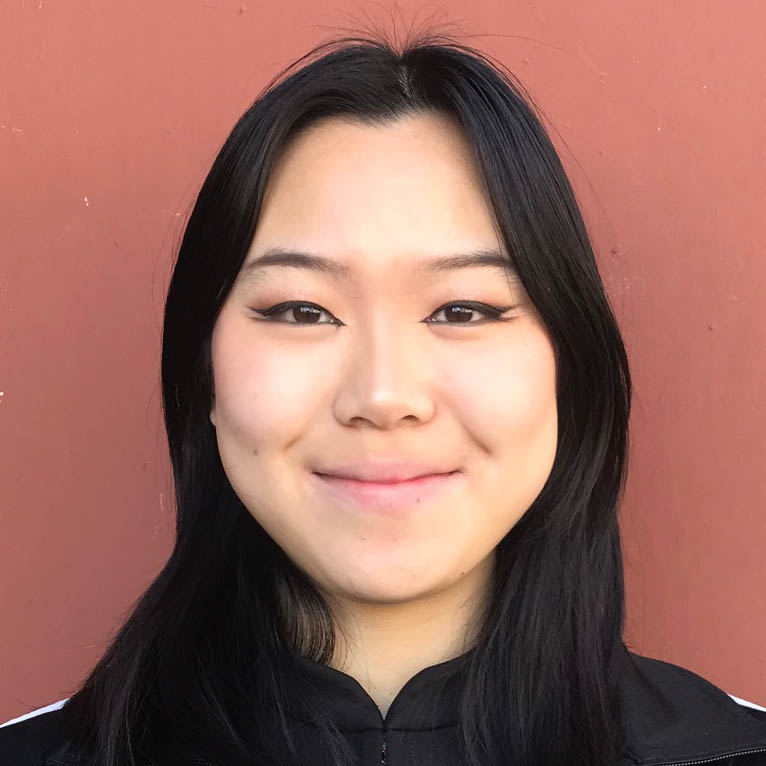 Felicia Quan
She/Her
Volunteer Coord. Admin. Associate
Felicia Quan
Felicia (she/her) is currently a student at UC Berkeley studying political science on a pre-law track. She is originally from Boston, Massachusetts, and moved to Berkeley for school. She has worked with nonprofits in the past to raise money and donations of various necessities to charities and food pantries. In the future, she hopes to work in civil rights law to help work towards protecting the rights of minority groups. In her free time, she enjoys working out, cooking, and doing makeup.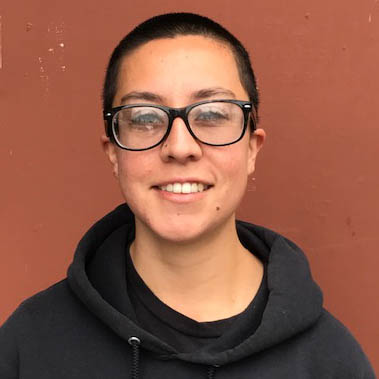 Jo Alvarez
They/Them
Warehouse Coordinator
Jo Alvarez
Jo (they/them) is a non-binary Latinx person from the greater Los Angeles area. Jo started their food justice journey working at grocery stores and doing volunteer work with mutual aid projects. They are looking forward to learning more about making healthy food accessible to all, and connecting with other food justice organizations. When Jo is not working or volunteering, they spend their time making music, painting, skating, and enjoying time with nature and loved ones.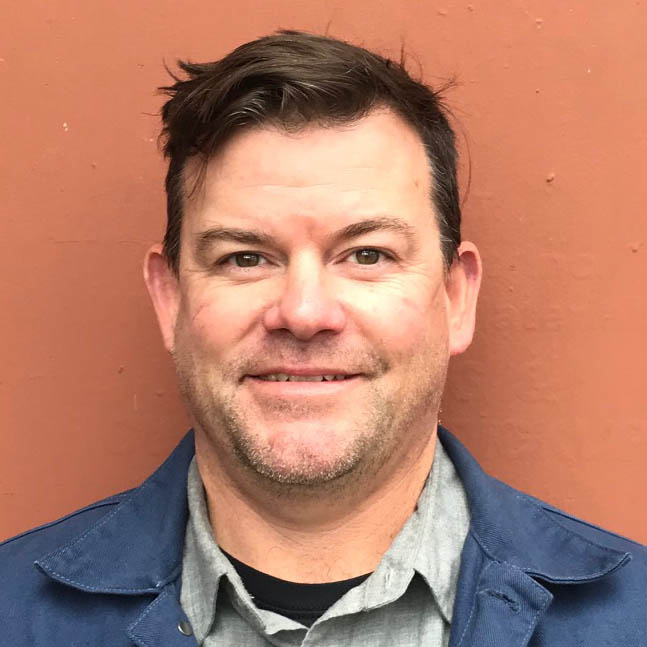 Jonathan Kitchens
He/Him
Senior Supply Chain Manager
Jonathan Kitchens
Jonathan Kitchens (he/him) comes to Berkeley Food Network with a diverse background in design, natural foods retail and organic produce distribution. He has worked in organic agriculture policy and is an ardent advocate of farmworker worker health and rights. Jonathan is committed to co-creating a just, equitable agroecological food system with an eye toward connection and transformation. He is energized and honored to work with Berkeley Food Network to build community while reducing food insecurity and hunger.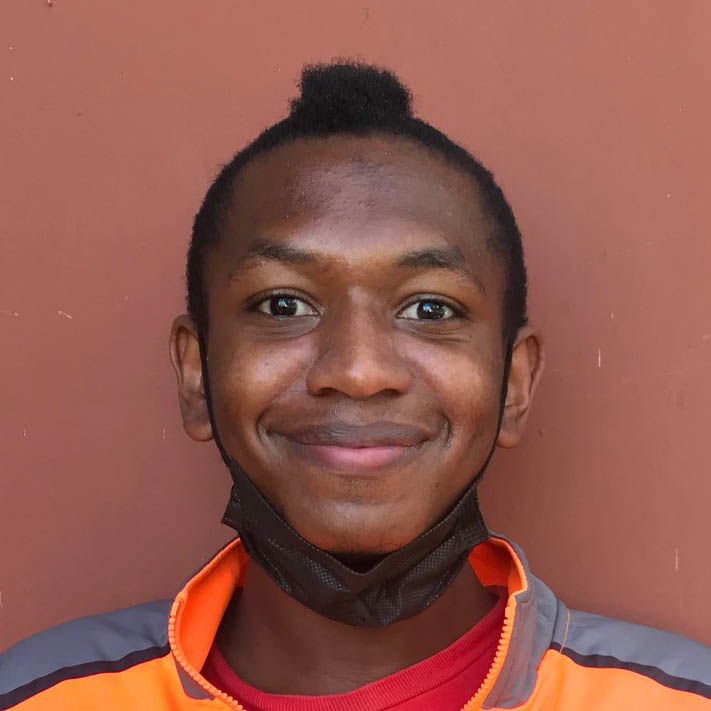 Malik Anderson
He/Him, They/Them
Warehouse Operations Associate
Malik Anderson
Malik (he/him, they/them) was born in Berkeley and raised in Alameda, where a gardening class first piqued his interest in agriculture. Berkeley Youth Alternatives (BYA) helped Malik develop this passion through a Nutrition and Horticulture Internship, where he collected and correlated data on food-related illnesses and diet-based treatments, as well as maintaining a community garden and orchard. It was also through BYA that Malik came to BFN as a volunteer, where he watched the organization grow and adapt to meet the needs of the community over the course of three years. He joined BFN staff in October of 2022, with a focus on assisting the On-Site Pantry. In his free time, he enjoys creative writing and helping at BYA's after school program.
Mikaela Zamarrón
Any Pronouns
Program Analyst
Mikaela Zamarrón
Mikaela (any pronouns) is a Master's candidate for the University of California with a focus in Public Health Nutrition at the School of Public Health. Mikaela was raised in Detroit and went to the University of Michigan where she earned a Bachelor's Degree, majoring in both International Studies and Spanish with a minor in Latin American Studies. After university, she worked in direct nutrition education as a Cooking Matters bilingual coordinator at Gleaners Community Food Bank for two years. Mikaela is passionate about food security, food sovereignty, and sustainable food systems. As a Cal student, she hopes to develop the skills needed to ensure the access to healthy and sustainable food for everyone. Mikaela loves gardening, cooking and seeing live music. She also likes to decompress by hanging out with her two cats.
Molly Rosenthal
Molly (she/her) recently moved back to the Bay Area after living in Mendocino County for the last nine years, where she developed her passion for economic and food justice. She has worked extensively with volunteers and community stakeholders to build support for cultural and anti-poverty organizations in various communications, fundraising, and consulting roles. Molly holds a bachelor's degree in journalism from San Francisco State University and profoundly values the power of storytelling and messaging to shift narratives and spark action.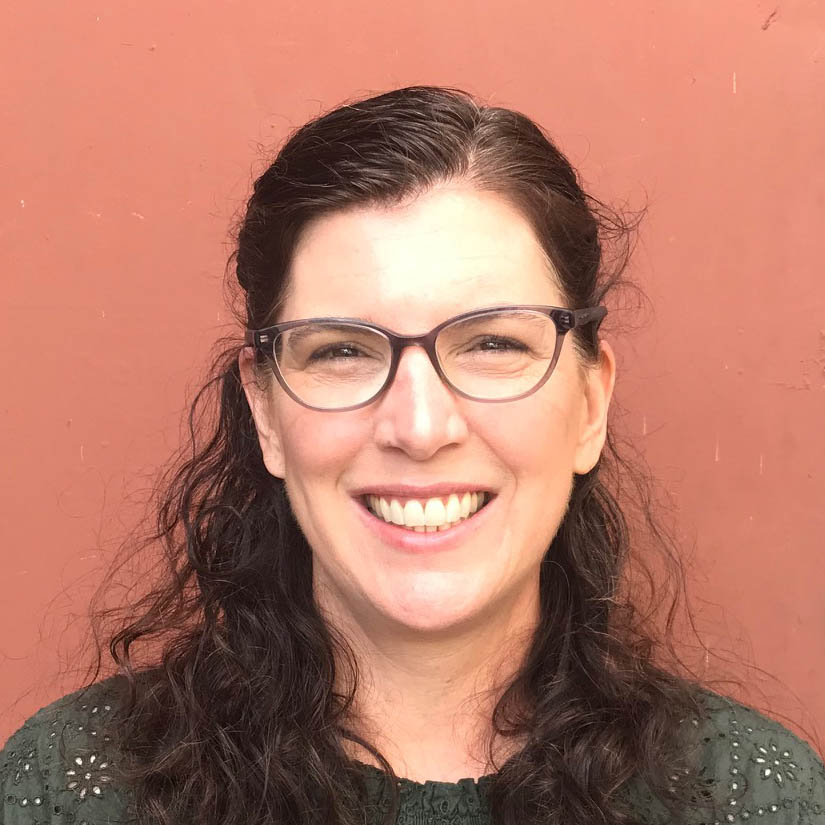 Perry Hall
She/Her
Volunteer Coordinator
Perry Hall
Perry Hall (she/her) has worked for over 12 years coordinating volunteers at non-profits engaged in environmental education. She is passionate about the difference that volunteers can make and works to match each volunteer's abilities and motivation with the needs of the organization. Perry is excited to be a part of making good nutrition more accessible to members of the Berkeley community that she calls home. She looks forward to collaborating with staff and volunteers to expand BFN's partnerships with local businesses and organizations.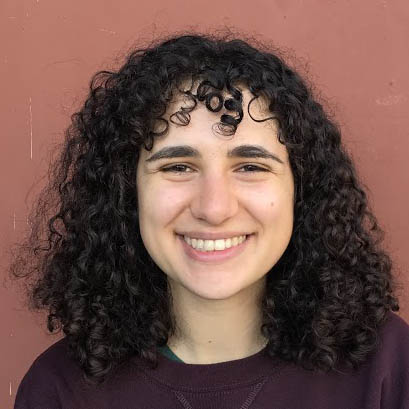 Raquel Dunoff
They/Them or She/Her
Warehouse Operations Associate
Raquel Dunoff
Raquel (they/them) or (she/her) grew up just outside of Philadelphia, PA and moved to Berkeley for the Urban Adamah fellowship. They are excited to continue learning about food systems and working for food justice at BFN! Previously, Raquel studied at Olin College of Engineering where they learned about sustainable, impact-centered design and experiential, hands-on pedagogy. When not working, Raquel is learning how to weave baskets, grow plants, and loves going for long walks around the East Bay.
Sara Webber
Prior to co-founding the Berkeley Food Network, Sara (she/her) served as director of the Berkeley Food Pantry, where she became aware of the need for innovative, out-of-the-box solutions to the thorny problem of food insecurity in Berkeley. She strongly believes that food assistance work must be done in a way that best respects and meets the needs of those being served. Sara has worked in non-profit development for the past twelve years, raising funds and awareness for local independent K-8 schools and organizations that support foster children, youth, and families. She has also worked directly with foster youth in Alameda County. Sara brings her background in American History and Public Policy to her work at BFN.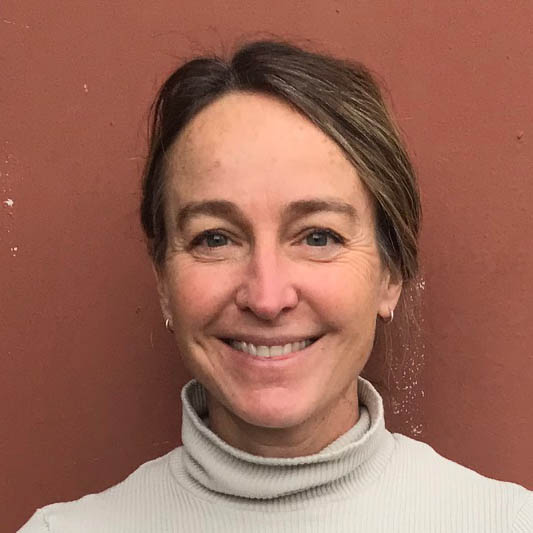 Veronica Volny
She/Her
Hub Meals Program Coordinator
Veronica Volny
Originally from California, Veronica (she/her) spent most of her childhood in Europe, which lay the foundations of her fascination with different food cultures and cuisines. Later, her research in biology merged with her passion for food, and informed her focus on equitable access to sustainably grown, delicious food. This led her to co-found Meadow Lark Farm Dinners: Working out of their school-bus-turned-kitchen, her team partnered with family farmers along Colorado's front range to prepare dinners from the day's harvest, to be served at a single long table set among the rows of crops. Veronica is delighted to call California home again, and is honored to serve her community through Berkeley Food Network. As BFN's Hub Meals Program Coordinator, she is excited to apply her creativity and skills to turn recovered and donated ingredients into beautiful and nourishing meals.
Our Board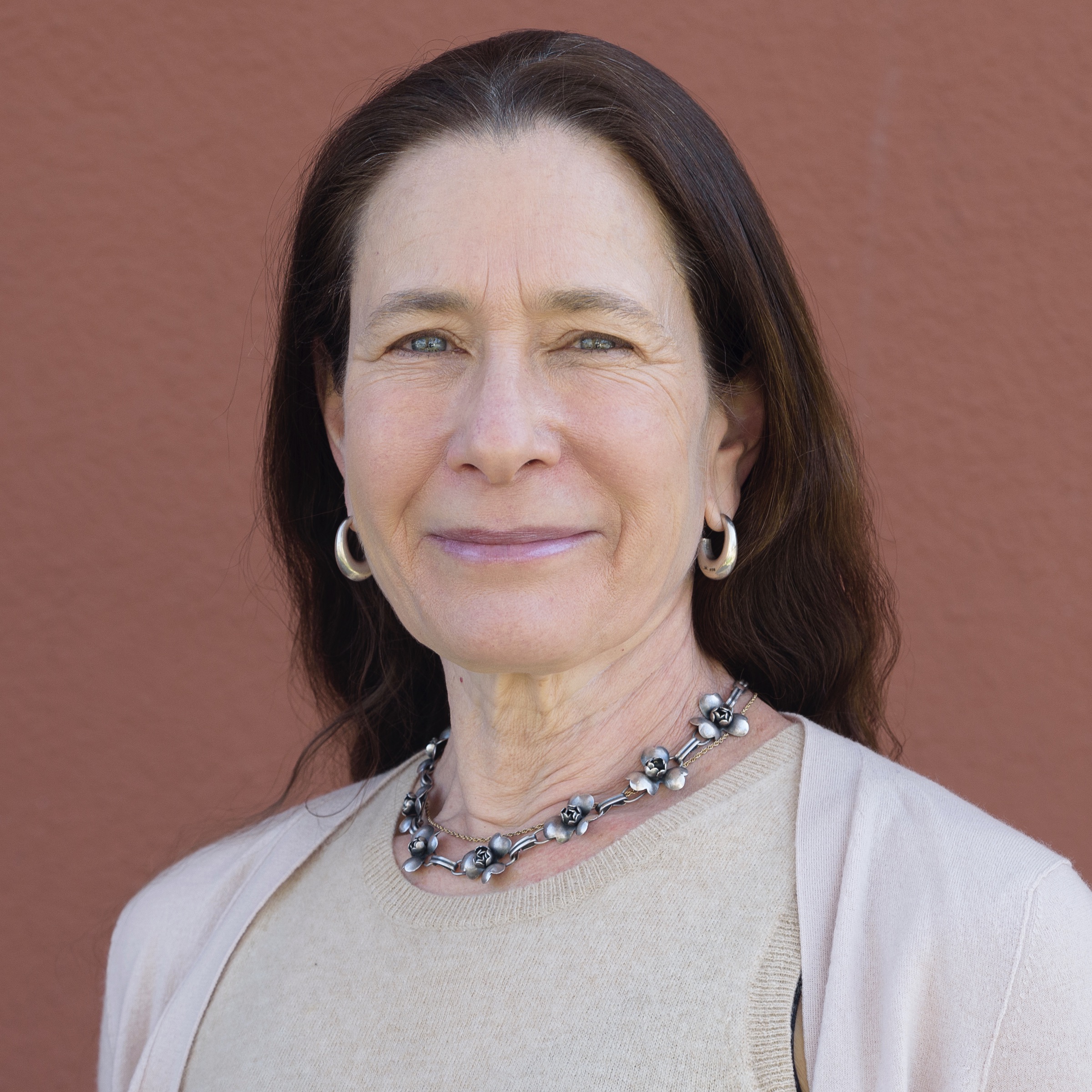 Deb Lewis
She/Her
Board Officer, Chair
Deb Lewis
Deb (she/her) is a former chef, caterer and food event consultant, and has been active in other Bay Area non-profits including Jewish Youth for Community Action (JYCA) where she was a board member and the Berkeley Community Fund. Deb retired from her role as a restaurant chef around 2000, and since that time has catered, planned, consulted and executed on food-related events and programming in the Bay Area for several non-profits and educational institutions including The Nature Conservancy, JYCA, Congregation Netivot Shalom, the St. Paul's Episcopal School and Berkeley High. Deb holds a BA in Urban Studies from Brown University. Prior to her food-related non-profit work, Deb was a staffer for the Greenbelt Alliance, a non-profit land conservation and urban planning organization in the Bay Area since 1958.
Pam Gray
Pam (she/her) has worked in the public, private and nonprofit sectors and has been a longtime community volunteer in the Bay Area. She served as Chair of the City of Berkeley Parks and Recreation Commission and was a board member and sea kayak guide at Environmental Traveling Companions, a non-profit serving people with disabilities and under-resourced youth. Her professional experience includes directing operations at Goodwill Industries, San Francisco and working in the office of Berkeley City Councilmember Laurie Capitelli. Currently, she is the Employer Engagement Manager for BroadFutures, a non-profit that prepares young adults with learning disabilities to successfully enter the workplace. Pam received her B.A. from Tufts University, her MBA from Dominican University and holds professional certificates in Process Improvement and Sustainable Operations from Portland State University.

Kate Campbell King
Kate (she/her) is also a founding partner at North Berkeley Investment Partners, LLC, an independent investment advisory firm that provides investment management and financial planning services to families, individuals, trusts, and foundations. North Berkeley puts particular emphasis on client-centric life planning, socially responsible investing, and community engagement. Kate holds a BA in Chinese Language and Culture from Dartmouth College and an MA in Cultural Anthropology from UC Berkeley. "I've been interested in food access issues since the early 1980's when I first moved to Berkeley for graduate school and worked in a food coop and was active in efforts to develop organic certification for agricultural products. Every element of life is supported when people have access to food that supports their health, and their community tradition. I want to be part of making that happen."

Caroline Bettendorf
Caroline (she/her) is a California native with a long history of service to her community and involvement in politics to improve outcomes through the democratic process. After graduating from the University of California at Berkeley with a degree in English, she joined the Strategy Group, a Chicago political consulting firm that helped elect leaders ranging from city councilmembers to US presidents and also worked for progressive initiatives across the country. Caroline then moved back to the Bay Area and began a series of community-based positions; these included sitting on the School Site Council at Chabot Elementary School and working as a board member of the Claremont Elmwood Neighborhood Association. She also served on the advisory councils of both the International Baccalaureate program and Academic Choice program at Berkeley High School, along with being a Co-Chair of the Berkeley High Jazz program. Her most recent professional position was working as Operations Manager for Prime Wealth Management, a retirement and financial planning firm in Berkeley. Her daughters left Berkeley to attend USC and UCLA, and as a Cal fan she is having a hard time with that.