About Us
Did you know that 1 in 5 Berkeley residents are not able to put enough food on their tables to live healthy, hunger-free lives?
The Berkeley Food Network was founded in December 2016 with the straightforward goal of ending hunger in Berkeley. And while our goal may be straightforward, the path to reaching it is not. We have created an innovative mix of community-centered and collaborative programs to get food to the people in Berkeley who need it.
[desc-flip-list]
Meet the team
Sara Webber
Prior to co-founding the Berkeley Food Network, Sara (she/her) served as director of the Berkeley Food Pantry, where she became aware of the need for innovative, out-of-the-box solutions to the thorny problem of food insecurity in Berkeley. She strongly believes that food assistance work must be done in a way that best respects and meets the needs of those being served. Sara has worked in non-profit development for the past twelve years, raising funds and awareness for local independent K-8 schools and organizations that support foster children, youth, and families. She has also worked directly with foster youth in Alameda County. Sara brings her background in American History and Public Policy to her work at BFN.

Holden Bussey
Born and raised in Rhode Island, Holden's (he/his) passion for food was cultivated in the kitchen of his parent's natural foods restaurant. His culinary journey has included time spent as an oyster farmer, cook, and youth educator. These experiences have instilled a deep desire to work towards a food system that establishes equity and access for all. Holden has volunteered in BFN's HUB kitchen since its inception and joined the team full-time in April 2020, moving into the Director of Operations position in July 2020. He is thrilled to bring his energy to support BFN in providing delicious, nutritious food for all.

Grace Liao
Grace (she/her) was introduced to the importance of food recovery in her college dining hall, where students organize the recovery of dining hall food 6-days a week across campus. Since then, pursuing food justice work has taken her to Chicago where she served as a Lunch Bus Associate at the Greater Chicago Food Depository distributing summer meals across Chicago and to Wellington, New Zealand where she engaged youth in the BGI's Community Kitchen Food Recovery Project. This work has inspired Grace to continue working to connect people and food more directly and to creating a more just food system. In August 2020, she stepped into the role of Food Recovery Manager and is excited to grow BFN's food recovery program and bring more food to Berkeley residents.

Parris Williams
Parris (she/her) grew up in Richmond, CA in a single parent household where she experienced food insecurity. As a child, her family survived on the help from others and her mother's hard work and resourcefulness. Limited resources promoted a lot of creativity. Her mother made cleaning products, repurposed clothes, upcycled furniture and anything else they needed. However, food was something that she struggled to provide as they lacked transportation, lived in a food desert, and had no money. When they were able to venture to grocery stores with food stamps in hand it was an experience that was filled with excitement, but also shame and anxiety. In the end it still was not enough, so her family often accepted donations from others and visited food banks, churches, and community events. As she grew older, Parris realized this family structure and way of life was not unique to just her household. She began to ask, "Why?" At the age of 15 she was employed by the Ma'at Youth Academy, a non-profit environmental organization committed to improve health and safety in Richmond. She went on to receive a degree in Sociology. Joining the team as Warehouse Coordinator, Parris brings her passion to combating socio-economic inequalities and its byproducts to the Berkeley Food Network.

Marla DeKlotz
Growing up on a farm in Idaho, Marla (she/her) gained an early appreciation for fresh food, from both field and garden. She first came to California to do trail work for the Forest Service, and soon transitioned into cooking for backcountry crews in wilderness locations all over the state, as well as working on organic farms. These experiences formed a firm belief in the abundance of food and the importance of preparing and sharing it with love. After graduating this spring from UC Berkeley, Marla started volunteering at BFN. She joined the team as Kitchen Manager in July.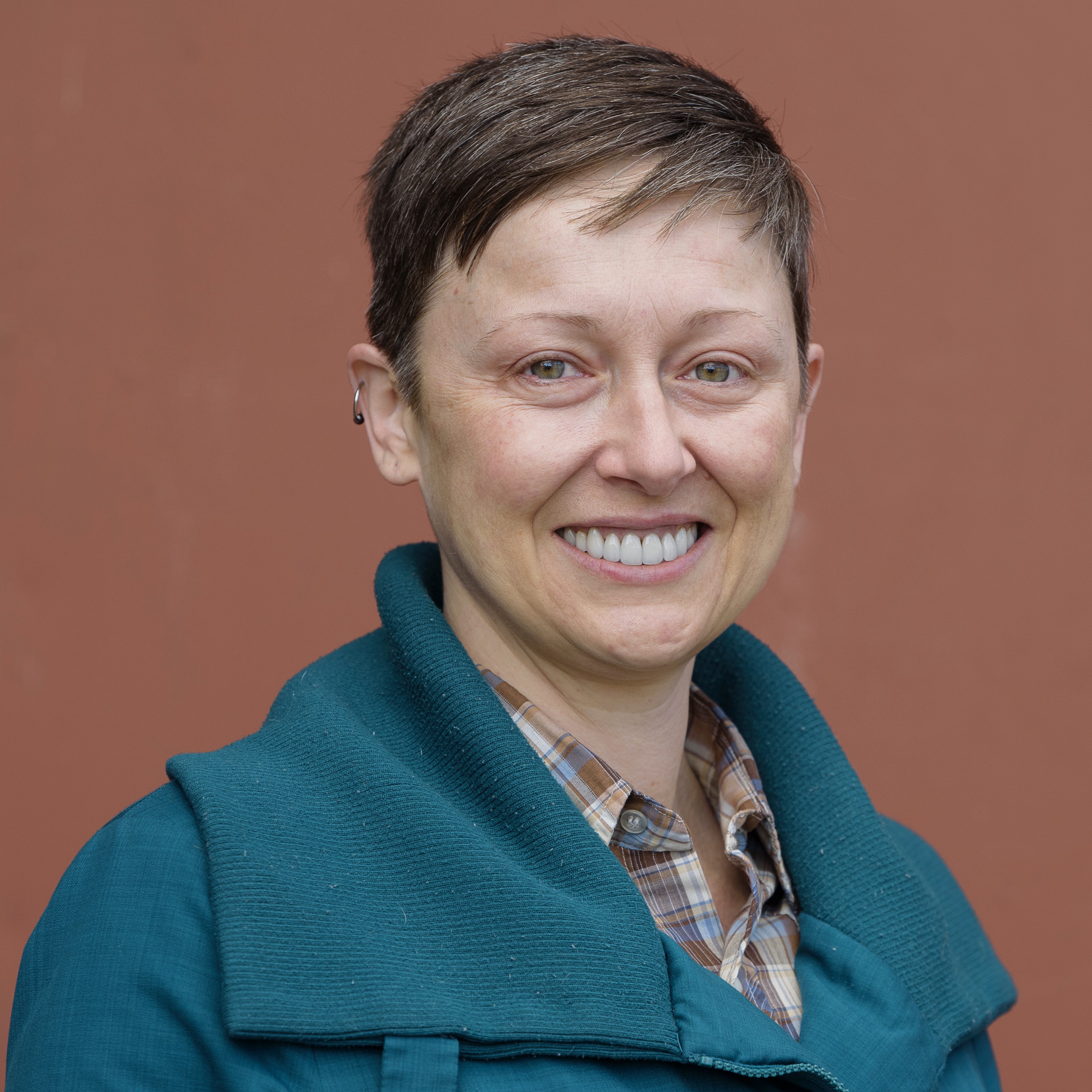 Erika Larson
Executive Assistant
Erika Larson
Erika (she/her) joined the growing BFN team in December 2020 as Executive Assistant, bringing with her a wealth of administrative support experience from a variety of organizations both large and small. The driving constant in her career has been to contribute in some way towards realizing a better world for all, a principle that has taken her to the fight for same-sex marriage, labor rights, and criminal justice reform. Erika was born in San Francisco, raised in Petaluma, and has been living in Berkeley since 2006. She is honored by the opportunity to work in and for her community.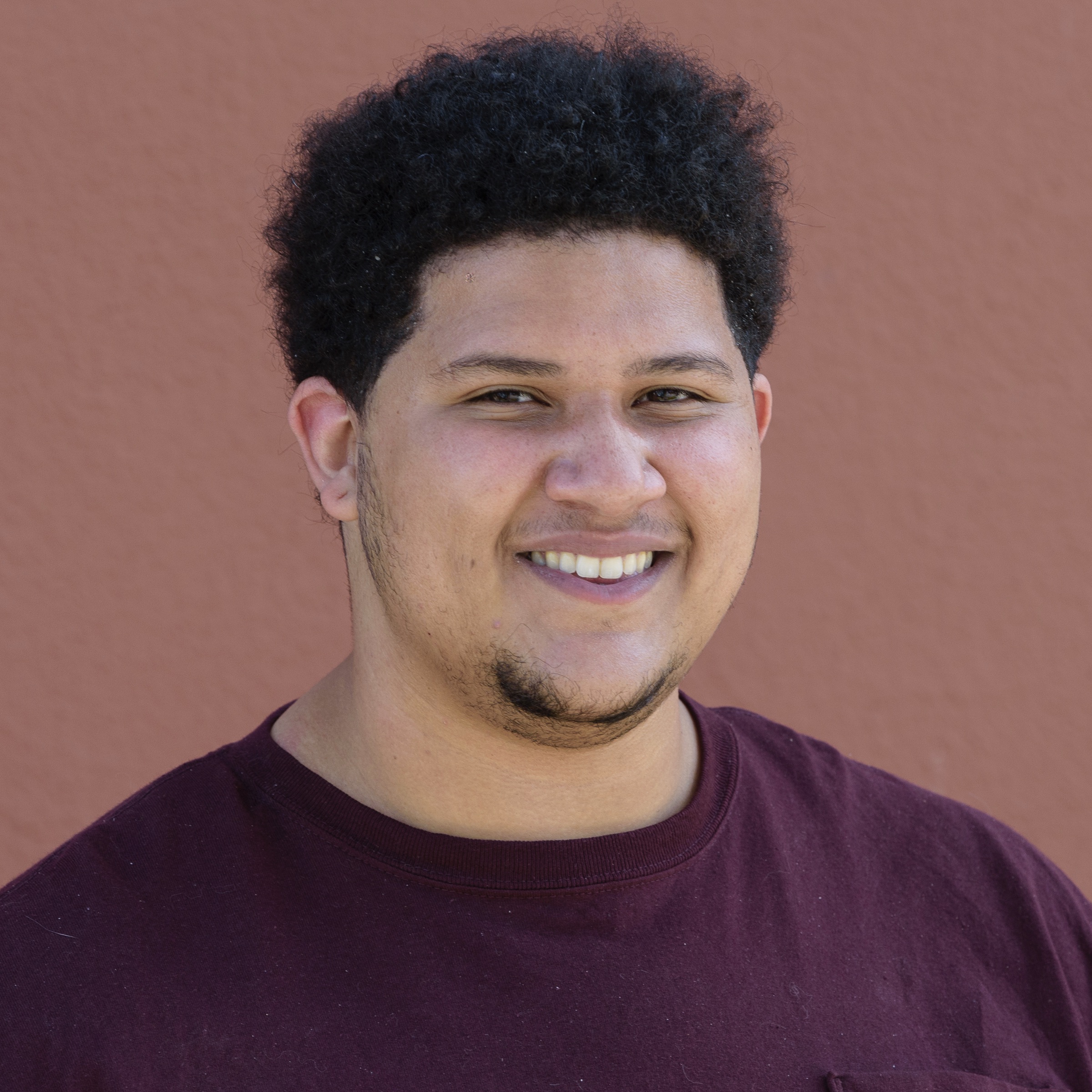 Sonny Pritchett
Warehouse Associate
Sonny Pritchett
Sonny Pritchett (they/he) is a black non binary person from the Central Valley. They are motivated to be more involved with their local food systems and find best methods to distribute fresh, locally grown fruits and vegetables. In 2019, Sonny set out on a journey to explore farms across the country. They found a home in Durham, NC and started work with the Durham Co-op Market. This inspired Sonny to continue their work in connecting communities to healthy food and supporting healthy food accessibility for the people. Joining BFN, Sonny is excited to learn new and different strategies for distributing food and for networking among the community.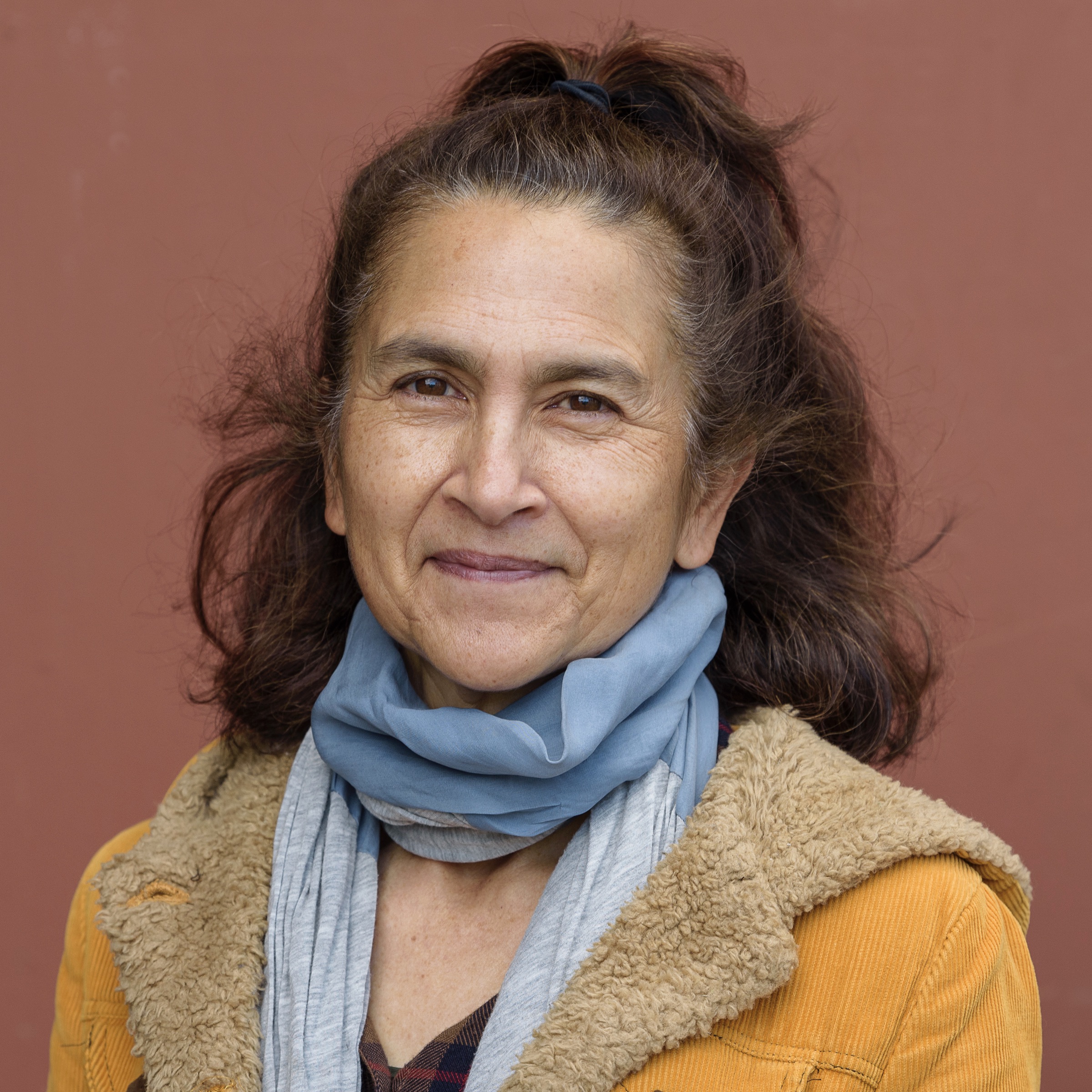 Tami Stewart
Volunteer Coordinator
Tami Stewart
Tami's (she/her) background is in the museum field, but when shelter-in-place hit and work opportunities dried up, she pivoted to community support in any way she could. She and her daughter started working shifts at the warehouse and quickly became enamored with the mission and the people who power the BFN machine. In August she joined the team as volunteer coordinator.
Evan Hazelett
Evan (he/his) joined the team in August 2020 to help run the on-site pantry and transitioned into his role as Research & Advocacy Manager in November. In May 2020, Evan graduated from the Master in Urban Planning program at Harvard where he studied racial injustice in agrifood systems, food movements in the U.S. and around the world, and the politics of regional urbanization and economic development. Grounding all his work and scholarship is a firm commitment to building a more just, joyful world. He is obsessed with food because of the way it binds people together, in community, solidarity, and pleasure, and the emancipatory power it holds in its intersection with every major socioenvironmental issue. Evan is thrilled to bring this passion to building BFN's advocacy platform, to serving our neighbors, and to working with BFN's growing community of partners.

Ashley Njoroge
Ashley (she/her) is a second-year graduate student at the UC Berkeley Graduate School of Journalism. She comes from Nairobi, Kenya – a country where agriculture is the engine of economic growth.    Her first reporting assignment in California was at the peak of the hunger action month, in September 2019. She was puzzled to discover that many families in California were food insecure – and worse – that crackdown fears were keeping legal immigrants from utilizing food benefits.    The realization that many BIPOC were grappling with hunger – and not living the "California Dream" piqued her interest in reporting on food justice. Ashley now works with Berkeley Food Network as a Communications Manager where she brings her expertise in visual storytelling and social media to create content that builds meaningful connections and encourages local community members to take action. 

Chuck Fanning
Chuck (he/his) also serves as Board President of the Berkeley Community Fund, which provides scholarships, mentoring and other forms of college success support to resilient Berkeley High School seniors from low-income backgrounds, most of whom are first in their families to attend college. Chuck "retired" in 2010 after orchestrating the sale of the global legal recruiting company he co-founded. During 20+ years in that industry, Chuck was a career advisor to countless attorneys, and a key staffing partner to many of the Bay Area's premier companies and law firms. He was previously a lawyer at a global 50 firm and a founder and executive editor of a monthly legal publication, which he subsequently sold. Chuck holds a BA in American Government from the University of Virginia, and a JD from the UCLA School of Law. "My interest in food insecurity issues springs from a number of years volunteering at — and being inspired by the work of — the Alameda County Community Food Bank."

Allen Carr
Allen (he/his) is a Director for Benefit Street Partners, an Institutional Alternative Investment division of Franklin Templeton, overseeing relationships with Registered Investment Advisors (RIAs), Family Offices, Private Banks and other accredited fiduciary investors. Allen received his BA from San Francisco State University and earned his MBA from the University of San Francisco. Born, raised and a longtime resident of Berkeley, Allen and his family have personally witnessed food insecurity issues with college students and senior citizens and are very passionate about doing their part to help.

Gilda Malek
Gilda (she/her) is a seasoned attorney with extensive experience advising global companies on commercial, employment, privacy, intellectual property and corporate governance matters. For the past nearly 14 years, Gilda held leadership roles at AECOM, a publicly-traded, Fortune 500 infrastructure consulting firm, where she served as Senior Vice President, Deputy General Counsel, and Corporate Secretary. Prior to her tenure at AECOM, Gilda was Assistant Vice President, Deputy General Counsel at ABM Industries. Gilda received her bachelor's degree in political science from the University of California, Irvine, and her J.D. from the University of San Francisco, School of Law. Gilda is a long time resident of the Bay Area and is passionate about social and economic justice issues, notably food insecurity and issues impacting women and other underrepresented minority groups. Gilda is also a member of the Board of the Center for WorkLife Law, a nonprofit research and advocacy organization at UC Hastings Law School committed to advancing the rights of women and minorities.

Mirna Cervantes
Mirna (she/her) is a first-generation Latina with a demonstrated history of 10 years working in the nonprofit sector. She is currently the Associate Director of The Multicultural Institute, a community-based nonprofit organization addressing Latinx Immigrant community's issues in three counties of the California Bay Area. Her personal and first-hand experience shape her career and passion for programs and initiatives tailored towards the immigrant community. Mirna's work experience centers around Community Outreach to the day laborer and domestic worker community, Direct Service to monolingual Spanish speaking immigrant adults, Nonprofit Administration and Development, Donor Cultivation, and Grant Writing and Contract Management. With a Bachelor's Degree in Sociology from University of California Berkeley Mirna is pursuing a Masters of Nonprofit Administration at the University of San Francisco.

Rana Gidwani
Rana (he/his) is a Strategy Manager at Rakuten and an MBA candidate at UC Berkeley, Haas School of Business. He has served in leadership at Haas, in Vice President of Admissions and Vice President of Social Impact roles. After earning dual BS degrees in Business Economics and Entrepreneurship from the University of Arizona in 2015, Rana spent the first four years of his career at Goldman Sachs, where he gained experience managing people, relationships, and large-scale change projects. At Goldman Sachs, he headed up the Big Brothers Big Sisters Program through the firm's relationship with the nonprofit. Rana has spent time in East Africa working on various social initiatives such as HIV/AIDS eradication in rural Tanzania and fighting child pregnancy in Uganda, and he is passionate about putting an end to food insecurity globally. Rana is obsessed with all things food and cooking. He is an avid traveler, an adventurous eater, and a certified SCUBA diver, looking to discover the world's next best hole-in-the-wall.

Patrice Ignelzi
Patrice (she/her) is the coordinator of Daily Bread, an all-volunteer organization whose mission is to redirect excess food that local food vendors donate to groups that house and feed people in our community, including pantries, senior and youth centers, drop-in centers, free meal programs, and shelters. Prior to retirement, she was also principal associate at an energy efficiency consulting firm where she managed projects and teams of analysts to enable and enhance programs that help customers all across the country save energy and water. Previously, Patrice founded and managed her own consulting company for fifteen years, and became the founding executive director of Association of Demand Side Management Professionals, the first association to support and advance professionals working in the energy efficiency field. Patrice holds a BS in mathematics and economics from the University of Arizona, and an MS in Civil Engineering from University of California Berkeley. She is an avid hiker and food lover. "About 20 years ago I answered a teeny ad in the East Bay Express asking for help delivering food donations for Daily Bread. I never looked back. This small effort tapped into two things that matter to me greatly: reducing food (and other) waste and feeding people in need. People need to eat every day and every day we still waste almost 40% of food ever prepared. I'm energized by the growing commitment of food vendors and community groups to address food insecurity, and the great spirit of volunteerism here. Together, I know we can make more good things happen."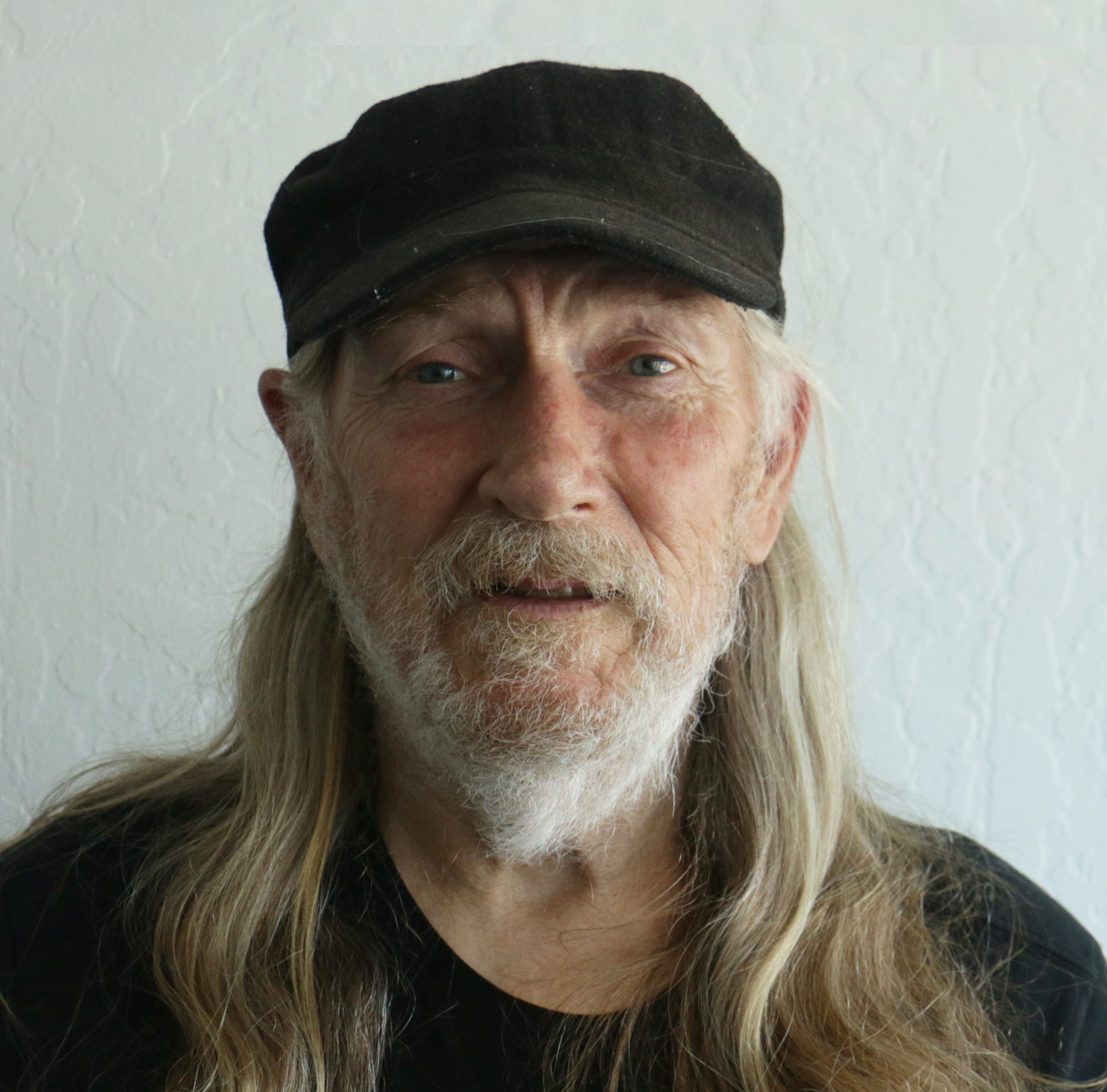 Bob Whalen
Bob (he/his) has a long background in the food service industry. He started his restaurant management career as general manager of the Good Earth Restaurant in Berkeley. He then spent 20 years as manager and corporate trainer for Chevy's restaurants and Fresh Choice. After retiring he decided to put his experience to work helping the homeless community in Berkeley. Starting out as a volunteer at the Harrison House/Ursula Sherman Village, Bob was soon hired as the kitchen manager to help them expand their food service operation. He currently works and volunteers at Dorothy Day House, providing meals 6 days a week and helping to operate the City of Berkeley's emergency winter shelter. He also volunteers for the Berkeley Food Pantry, the Berkeley Meals on Wheels program and other agencies that provide food to those in need. "I joined the Board of the Berkeley Food Network because I realized the urgent need for an organization that could help mine and other agencies coordinate their efforts."