Who we distribute food to
We partner with a range of community-based organizations to identify and serve different populations who are vulnerable to hunger. Most of our food is distributed through client choice pantries, in which the end client has the agency to choose the products that best meet their needs. This includes an on-site pantry and mobile pantries at sites more convenient for specific populations. We also move food as a Redistribution Organization (RDO) with the Alameda County Community Food Bank, a formal designation that allows us to redirect food sourced from the Feeding America network to partner agencies in the area.
Client Choice Pantries
We believe everyone should have access to healthy, high-quality, and culturally appropriate foods.
By emphasizing client choice, we center dignity and agency for people who use our services.
Mobile pantries are the primary vehicle through which we provide food. They are organized like farmers markets so clients can browse and select only the items they desire, thereby increasing individual agency and reducing food waste.
Our on-site pantry offers a range of high-quality produce and proteins to meet a range of dietary needs and preferences.
During the pandemic, we have either moved our pantries outdoors or increased distribution of pre-packed bags according to the circumstances of our partner agencies.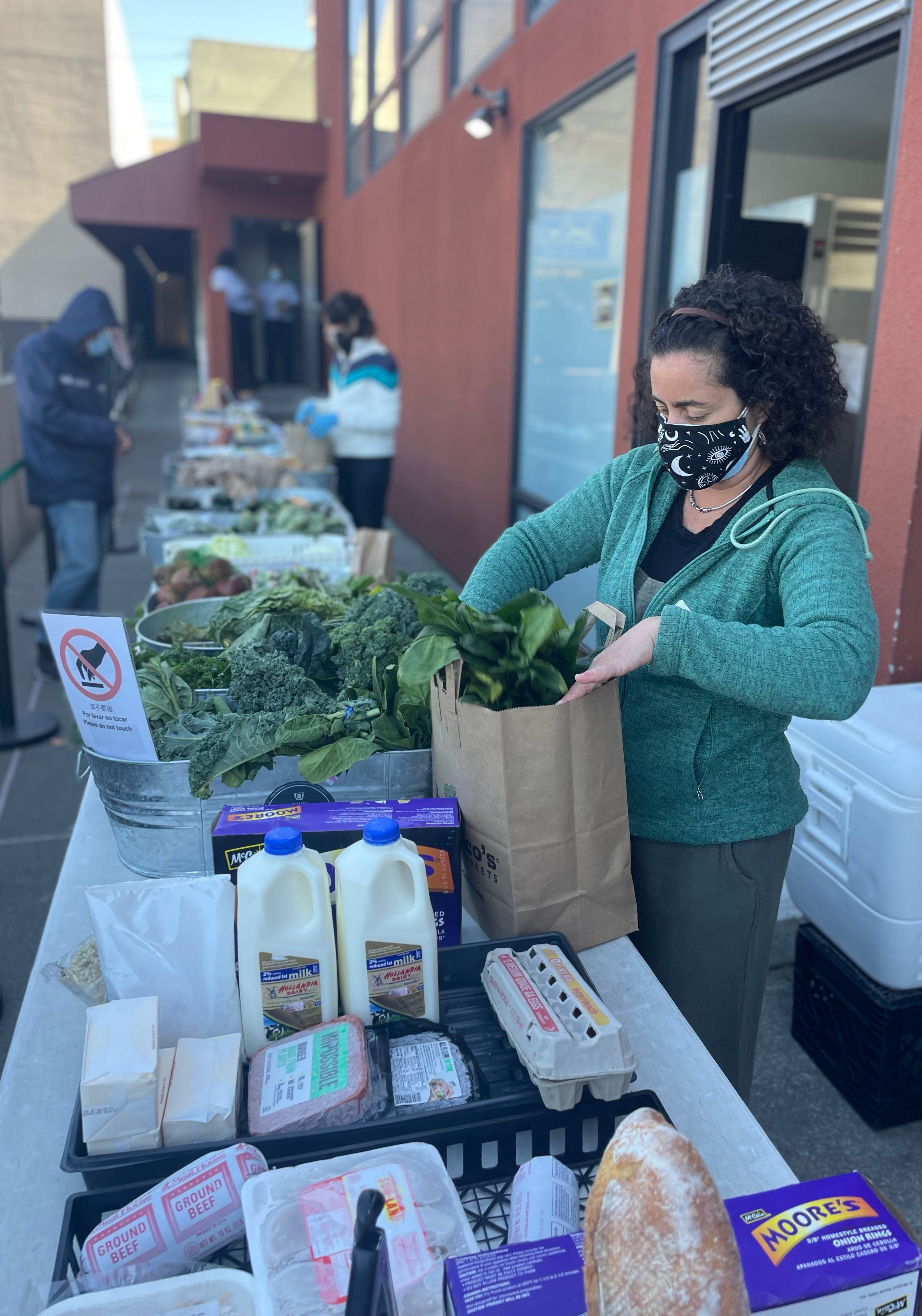 RDO Distributions
We believe frontline organizations are best positioned to serve their specific communities.
By redistributing food from the Alameda County Community Food Bank to a network of local agencies, we foreground the trust and knowledge our partners have built with their clients.
Our warehouse allows us to serve as a hub between larger suppliers and frontline organizations who may not have the space to receive large amounts of food.
We are the first RDO with ACCFB, as well as the first urban RDO in the country.