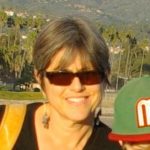 Sara Webber
Co-Founder and Executive Director
Prior to co-founding the Berkeley Food Network, Sara served as director of the Berkeley Food Pantry, where she became aware of the need for innovative, out-of-the-box solutions to the thorny problem of food insecurity in Berkeley. She strongly believes that food assistance work must be done in a way that best respects and meets the needs of those being served. Sara has worked in non-profit development for the past twelve years, raising funds and awareness for local independent K-8 schools and organizations that support foster children, youth, and families. She has also worked directly with foster youth in Alameda County. Sara is Chair of the Agencies Network at the Alameda County Community Food Bank and, in that role, serves as a member of the ACCFB board of directors. Sara has an MA in History from the University of California, Berkeley and has completed extensive graduate-level coursework in Public Policy and Social Welfare at that school.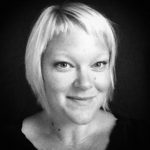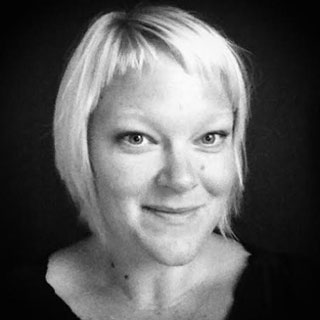 Sarah Palmer DeFrank
Director of Programs & Chef
Sarah began at BFN in August 2018. As Director of Programs, she is responsible for our Hub Kitchen project and our food distribution programs. She is also a professionally trained chef with experience in making delicious and nutritious food out of "what you've got." In addition to her culinary background, Sarah worked at the California Association of Food Banks as Advocacy Manager where she was deeply involved in policy work aimed at improving access to food for everyone in California who lives with food insecurity. She has a Master's in Public Policy from Mills College and a BA in Sociology with a focus on Welfare Programs and the Social Safety Net from UC Davis. Sarah looks forward to being able to blend her passions for cooking and food-insecurity policy work at BFN.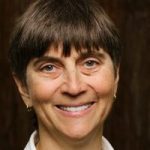 S. Katherine Campbell
Co-Founder and Chair
Kate is also a founding partner at North Berkeley Investment Partners, LLC, an independent investment advisory firm that provides investment management and financial planning services to families, individuals, trusts, and foundations. North Berkeley puts particular emphasis on client-centric life planning, socially responsible investing, and community engagement. Kate holds a BA in Chinese Language and Culture from Dartmouth College and an MA in Cultural Anthropology from UC Berkeley. "I've been interested in food access issues since the early 1980's when I first moved to Berkeley for graduate school and worked in a food coop and was active in efforts to develop organic certification for agricultural products. Every element of life is supported when people have access to food that supports their health, and their community tradition. I want to be part of making that happen."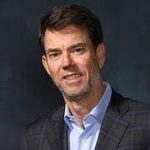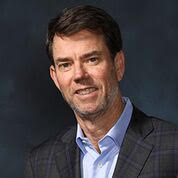 Chuck Fanning
Co-Founder and Secretary
Chuck also serves as Board President of the Berkeley Community Fund, which provides scholarships, mentoring and other forms of college success support to resilient Berkeley High School seniors from low-income backgrounds, most of whom are first in their families to attend college. Chuck "retired" in 2010 after orchestrating the sale of the global legal recruiting company he co-founded. During 20+ years in that industry, Chuck was a career advisor to countless attorneys, and a key staffing partner to many of the Bay Area's premier companies and law firms. He was previously a lawyer at a global 50 firm and a founder and executive editor of a monthly legal publication, which he subsequently sold. Chuck holds a BA in American Government from the University of Virginia, and a JD from the UCLA School of Law. "My interest in food insecurity issues springs from a number of years volunteering at — and being inspired by the work of — the Alameda County Community Food Bank."

Dona Boatright
Co-Founder and Treasurer
Dona has held faculty and academic administrative positions for the California Community Colleges System Chancellor's Office, the College of Marin, Chabot College, and Allan Hancock College. Dona also served as the president of the California Chief Instructional Officers Association. She has worked as a consultant to the William and Flora Hewlett Foundation, the Carnegie Foundation for the Advancement of Teaching, and the James Irvine Foundation, particularly in the area of education in community colleges. She has been a consultant to multiple California college districts, and she regularly co-presents a course for new chief instructional officers. Dona is faculty in the Enrollment Management Academy at Claremont Graduate University, and is a co-author of the California Community College Chief Instructional Officer Manual. A resident of Berkeley, CA, Dona holds a Master of Arts degree and a Bachelor of Arts degree in Political Science, and completed coursework and exams for a doctorate in Political Science from UC Berkeley. "I have been concerned about food insecurity and have been a supporter of the Alameda County Community Food Bank for many years."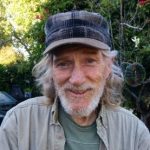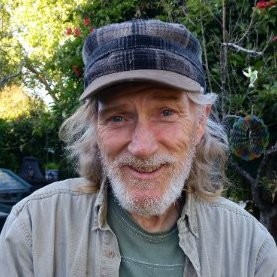 Bob Whalen
Board Member
Bob has a long background in the food service industry. He started his restaurant management career as general manager of the Good Earth Restaurant in Berkeley. He then spent 20 years as manager and corporate trainer for Chevy's restaurants and Fresh Choice. After retiring he decided to put his experience to work helping the homeless community in Berkeley. Starting out as a volunteer at the Harrison House/Ursula Sherman Village, Bob was soon hired as the kitchen manager to help them expand their food service operation. He currently works and volunteers at Dorothy Day House, providing meals 6 days a week and helping to operate the City of Berkeley's emergency winter shelter. He also volunteers for the Berkeley Food Pantry, the Berkeley Meals on Wheels program and other agencies that provide food to those in need. "I joined the Board of the Berkeley Food Network because I realized the urgent need for an organization that could help mine and other agencies coordinate their efforts."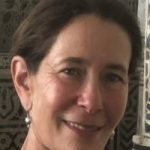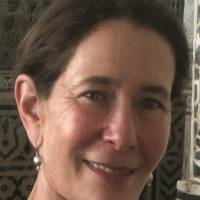 Deb Lewis
Board Member
Deb is a former chef, caterer and food event consultant, and has been active in other Bay Area non-profits including Jewish Youth for Community Action (JYCA) where she was a board member and the Berkeley Community Fund. Deb retired from her role as a restaurant chef around 2000, and since that time has catered, planned, consulted and executed on food-related events and programming in the Bay Area for several non-profits and educational institutions including The Nature Conservancy, JYCA, Congregation Netivot Shalom, the St. Paul's Episcopal School and Berkeley High. Deb holds a BA in Urban Studies from Brown University. Prior to her food-related non-profit work, Deb was a staffer for the Greenbelt Alliance, a non-profit land conservation and urban planning organization in the Bay Area since 1958.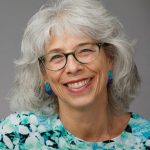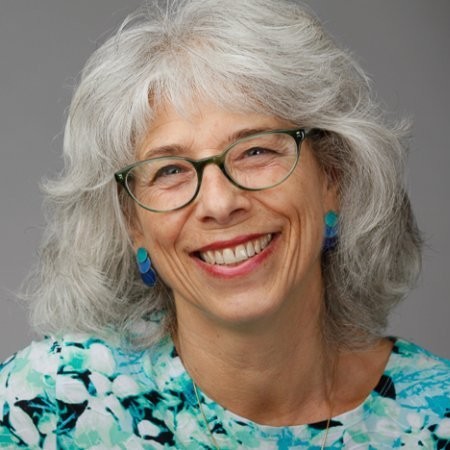 Patrice Ignelzi
Board Member
Patrice is the coordinator of Daily Bread, an all-volunteer organization whose mission is to redirect excess food that local food vendors donate to groups that house and feed people in our community, including pantries, senior and youth centers, drop-in centers, free meal programs, and shelters. She is also principal associate at an energy efficiency consulting firm where she manages projects and teams of analysts to enable and enhance programs that help customers all across the country save energy and water. Previously, Patrice founded and managed her own consulting company for fifteen years, and became the founding executive director of Association of Demand Side Management Professionals, the first association to support and advance professionals working in the energy efficiency field. Patrice holds a BS in mathematics and economics from the University of Arizona, and an MS in Civil Engineering from University of California Berkeley. She is an avid hiker and food lover. "About 20 years ago I answered a teeny ad in the East Bay Express asking for help delivering food donations for Daily Bread. I never looked back. This small effort tapped into two things that matter to me greatly: reducing food (and other) waste and feeding people in need. People need to eat every day and every day we still waste almost 40% of food ever prepared. I'm energized by the growing commitment of food vendors and community groups to address food insecurity, and the great spirit of volunteerism here. Together, I know we can make more good things happen."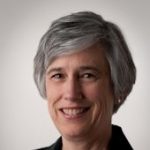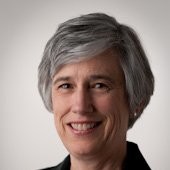 Susan Choy
Board Member
Susan co-founded and later served as President of MPR Associates, a Berkeley education research and consulting firm. She specialized in issues related to college access and success and student financial aid. After retiring, she turned her attention to food insecurity and food waste issues and has been an active volunteer for the Alameda County Community Food Bank. She has a bachelor's degree from McGill University, a master's degree in City and Regional Planning from UC Berkeley and a PhD in Public Administration from New York University. "After working in many public policy areas, I have come to appreciate the urgency of addressing food insecurity in our community. Without adequate and nutritious food you can't be healthy and you can't succeed in school or work."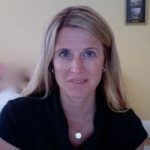 Susan Miller-Davis
Board Member
Susan is Principal of  Infinite Table, a Bay Area consultancy working with businesses, public sector organizations, nonprofits and community groups to build resilient economies, create regenerative food systems, and fight food waste and climate change. Susan is a Consulting Partner with The Perennial Restaurant, and serves on the Advisory Board for Zero Foodprint, supporting restaurants who are change agents in climate mitigation and the James Beard Foundation food waste pilot. Susan holds a BS from Cornell University and an MPA from Princeton University. "I love to prepare meals from creatively 'upcycled' food, often to the chagrin to my husband and two sons."